Travertine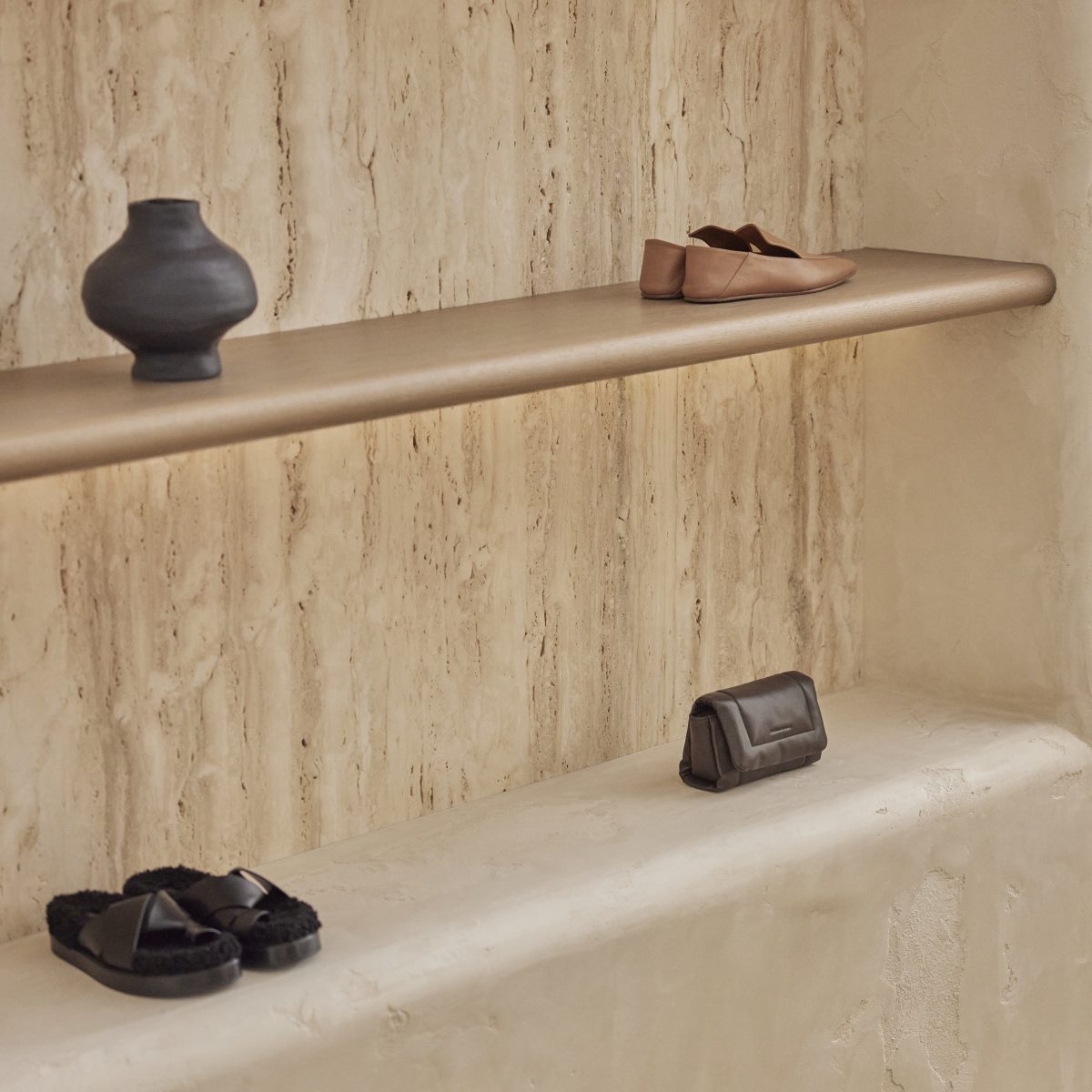 TRAVERTINE
Travertine is formed from sedimentary rock – it is a type of limestone that is created from water interacting with the rock over a long period of time. Travertine is an enduring classic. It is a stylish stone that looks fantastic in any setting. There is a broad range of travertine colours ranging from silver-gray to a warm brown and even black. Travertine is finished either as vein cut or cross cut. Vein cut, as the name suggests, exposes the veining in the stone. Cross cut exposes a softer, almost cloudy, surface patterning.
Travertine does not retain heat. It is a perfect solution for exterior patios and pool surrounds. The beauty and durability ensures that travertine is an excellent design choice for both interior an exterior applications.
Travertine's subtle warm texture and premium luster make it a complementary selection for a variety of residential and commercial styles. Moreover, the stone's colour range is large, ranging from silver to grey and sandy gold and rust hues ensures that there is a perfect tone for every setting.
As well as its good looks, travertine is an incredibly durable stone. In modern architecture, travertine is still one of the most popular stones used for flooring and wall cladding.
Travertine is easy to maintain. Once tiles are laid we recommend applying a sealer over the surface to ensure the longevity of the surface.
Travertine has a distinct texture compromising of sporadic holes and voids. However, you can choose to fill the empty spaces with grout to achieve a smoother surface or get the stone honed and filled for a completely smooth surface. We recommend that this is appropriate for indoor applications such as bathroom or kitchen tiling. Travertine comes in a variety of finishes:
Honed
The surface of the travertine has been ground to a completely flat, smooth surface.
Honed and unfilled
The surface has been ground flat and the imperfections and holes have been left unfilled.
Honed and filled
The surface is ground flat and the imperfections and holes have been filled. This style is ideal for indoor applications such as the kitchen as spillage and dirt can be easily swept on the smooth surface without getting caught up in holes and voids.
Tumbled and unfilled
The travertine stone is in its natural state with rough edges and holes exposed. This look is ideal to create an antiqued look in an outdoor garden area or patio as well as a decorative feature wall.
Travertine Quality Guarantee
Our product is pure high quality travertine in its most natural form.
As a commitment to quality, our stone experts deal directly with the best travertine quarries in the world.
All our products meet stringent standards for residential and commercial use in Australia and New Zealand.