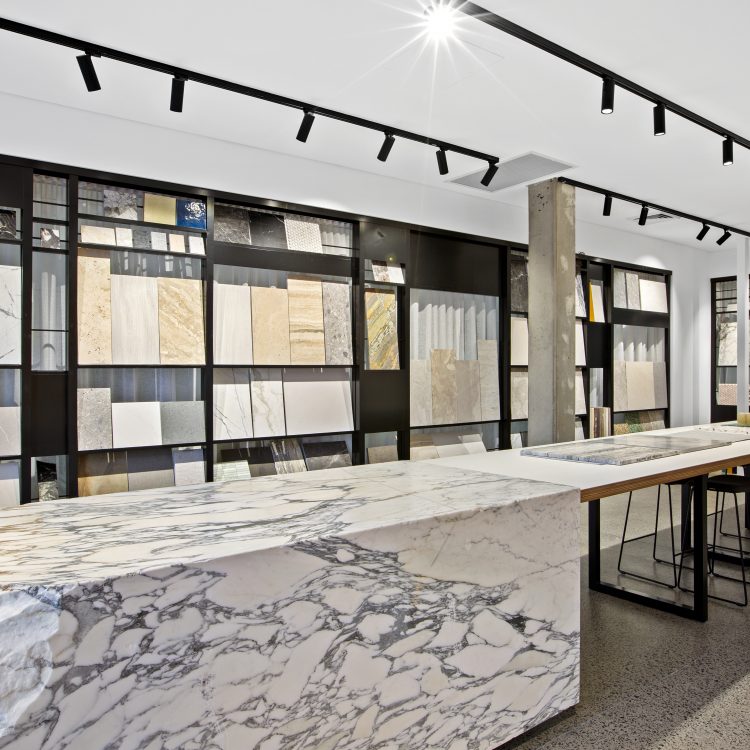 Showroom/About Us
We would love to see you at our new showroom and slab gallery. A dynamic space that facilitates the easy viewing of both tile and slab in an accessible inner city location.
Address: Unit 4, 102 Dunning Ave, Corner Morley Ave, Rosebery NSW 2018
Show room is open by appointment.
Monday to Friday (9am – 5pm)
Saturday to Sunday (Closed)
Please call on +61 2 9318 2986.
ABOUT
From its established inner city location, Worldstone reaches designers, architects and builders across New South Wales, and other parts of the country from South Australia to Queensland. Experience the personal and expert service of the Worldstone team, bringing you variety of stone, and years reliability in the field.
PAUL NAHON
With years of experience in the business, Director Paul Nahon's knowledge of stone is formidable. Established relationships to reputed master quarries and stone production units across Europe and in various parts of Asia means Paul is no newcomer to the stone industry.
A gracious manner, a refined appreciation of architecture and interiors and a keen knowledge of stone products and suppliers sustain his business. These inherent qualities are what set the dependable solutions provider of Worldstone apart for architects, developers and interior designers.
Email : info@worldstone.com.au