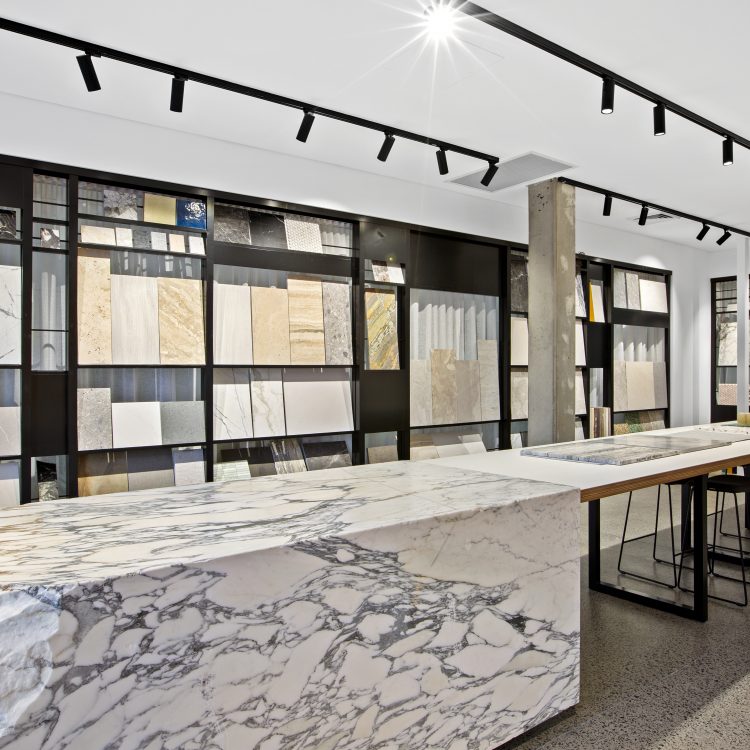 Showroom/About Us
We would love to see you at our new showroom and slab gallery. A dynamic space that facilitates the easy viewing of both tile and slab in an accessible inner city location.
Address: Unit 4, 102 Dunning Ave, Corner Morley Ave, Rosebery NSW 2018
Showroom is open by appointment.
Monday to Friday (9am – 5pm)
Saturday to Sunday (Closed)
Please call on +61 2 8335 0700.
ABOUT
Based in Sydney, we take pride in being a leading supplier of natural stone slabs and tiles in Australia. Our extensive collection is carefully sourced from around the globe, ensuring that we bring you the finest selection of high-quality stone products. Whether you're embarking on a high-end residential project or working on a commercial venture, Worldstone is here to cater to your needs.
At Worldstone, we are driven by projects and dedicated to finding the perfect solutions for your design vision. Our team works tirelessly to source products from around the world, ensuring that we bring you the latest trends and timeless classics. Our commitment to flexibility and adaptability allows us to provide a constantly evolving collection of products, keeping up with the ever-changing demands of the industry.
We understand that each project is unique, and we are here to support you every step of the way. Whether you're an architect, designer, contractor, or homeowner, Worldstone is your trusted partner in turning your design dreams into reality.
Experience the beauty and elegance of natural stone with Worldstone Australia. Explore our exquisite collection and let us inspire you.
PAUL NAHON
With over 20 years in the stone industry, Director, Paul Nahon has extensive knowledge and expertise when it comes to natural stones. He has cultivated strong relationships with renowned master quarries and stone production units across Europe and various parts of Asia.
With a sophisticated appreciation for architecture and interiors, Paul Nahon combines his refined taste with a deep understanding of stone products and suppliers, making him an invaluable resource for architects, developers, and interior designers. Paul's dedication to excellence and his unwavering focus on providing exceptional service make him an invaluable asset to architects, developers, and interior designers seeking top-quality stone products and expert guidance for their projects.
Email : admin@worldstone.com.au