The Eye Piece – Storm Granite
The Eye Piece, a commercial high street space, designed and conceived by Ricci Block Architecture + Interiors provides a thoughtfully organised and carefully chosen stone selection. Storm Granite offers a low maintenance solution for the floor, benchtop and feature element which together ensures a luxurious 'dressing room' feel for optical accessories.
The client's brief was for a practical, durable surface with anti-slip characteristics that still felt curated.
This clever integration of one stone, in different finishes and the concave batten feature tile, is a stroke of genius.

Storm Granite from Worldstone is available in slabs, tiles, and custom pieces.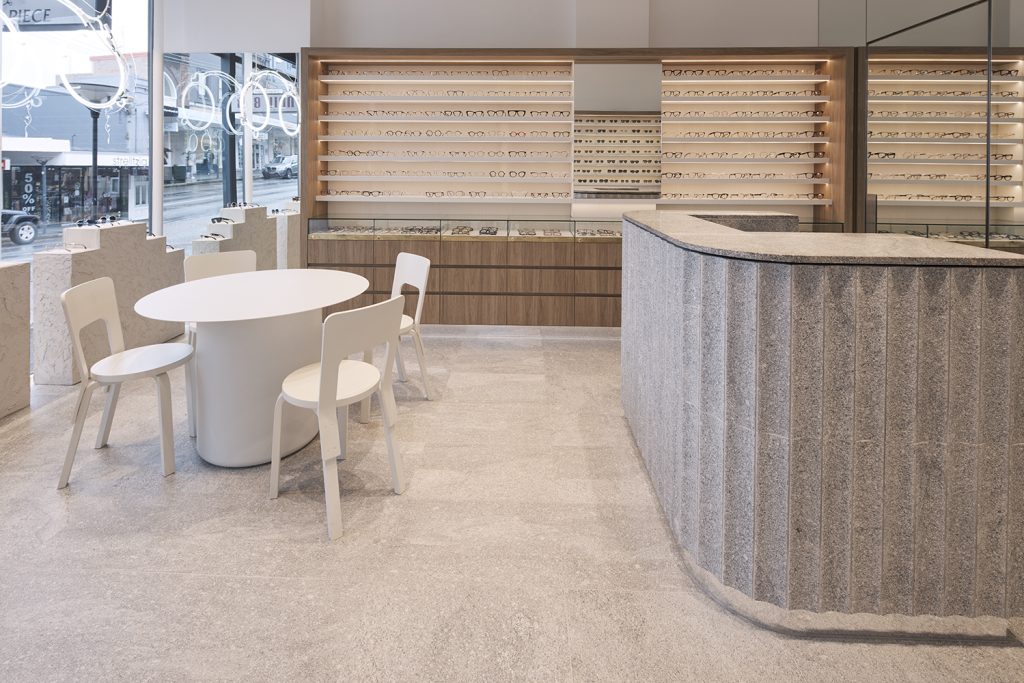 Floor: Storm Granite (Flamed) | Counter Top: Storm Granite (Honed) | Counter Cladding: Storm Granite Concaved (Flamed and Brushed)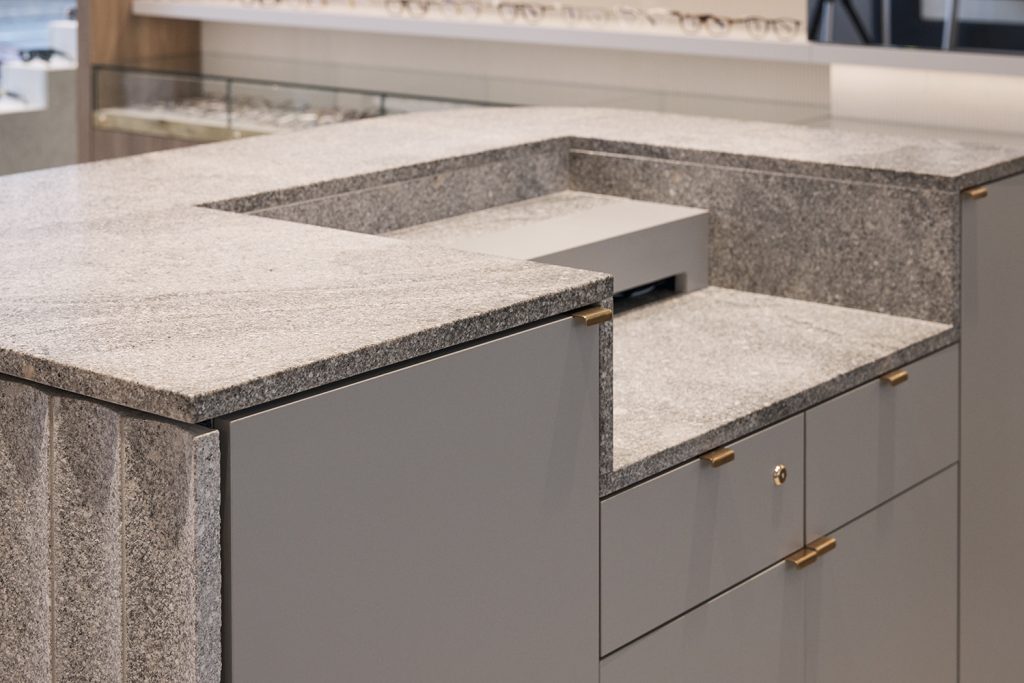 Counter Top: Storm Granite (Honed)

Designer: Ricci Bloch | Photographer: Terence Chin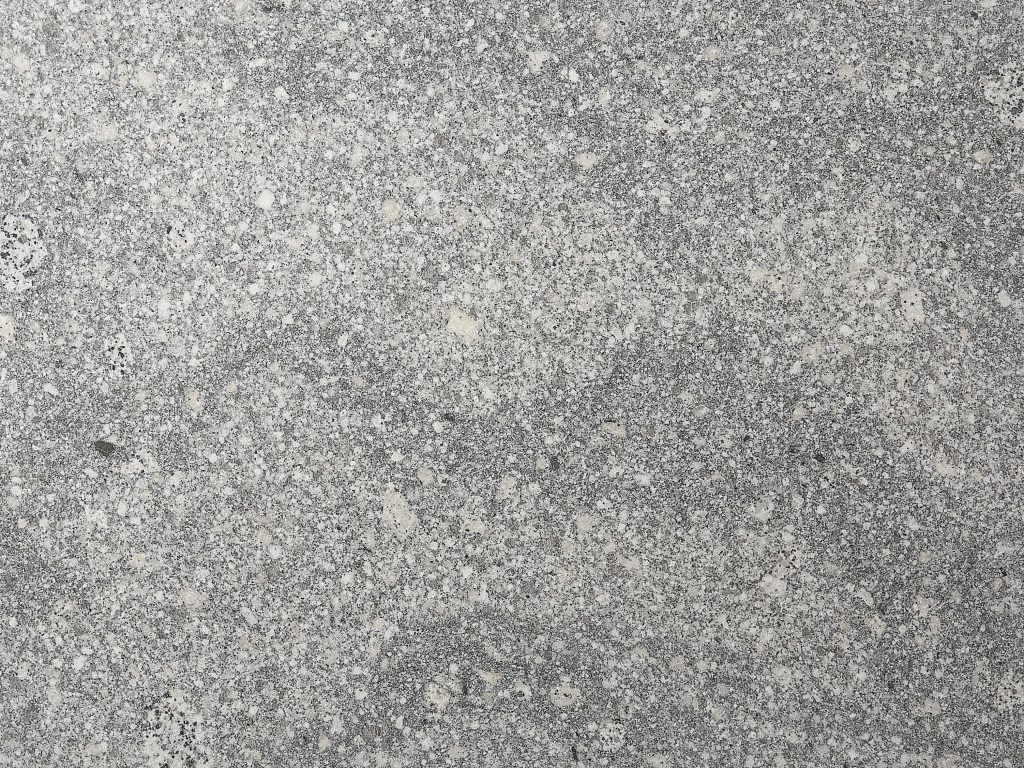 Storm Granite – Honed finish
Storm Granite TILE
FINISHES
Honed
Flamed
Flamed and Brushed
AVAILABLE SIZES
600mm x 300mm / 600mm x 600mm
600mm x 800mm / 600mm x 1200mm
Custom sizes available.
GENERAL LEAD TIME
10 – 12 weeks
Storm Granite SLAB
FINISHE
Honed
INDICATIVE SIZE
2800 x 1470 – 20mm
AVAILABILITY
Currently in Stock.